Well, we are some mighty proud grandparents! It appears that our eldest son's family is taking aim at becoming the next Von Trapps!
Our grandson, Josiah, and his dad, Chris, are in their first semi-professional musical theater production of "The Music Man." Josiah plays a lead role as Winthrop (made famous by none other than Ron Howard in the 1962 film) and Chris plays Constable Locke and is also in the brilliant opening "train scene."
Josiah has also made the cover of the theater company's seasonal brochure and the show's posters and billboards!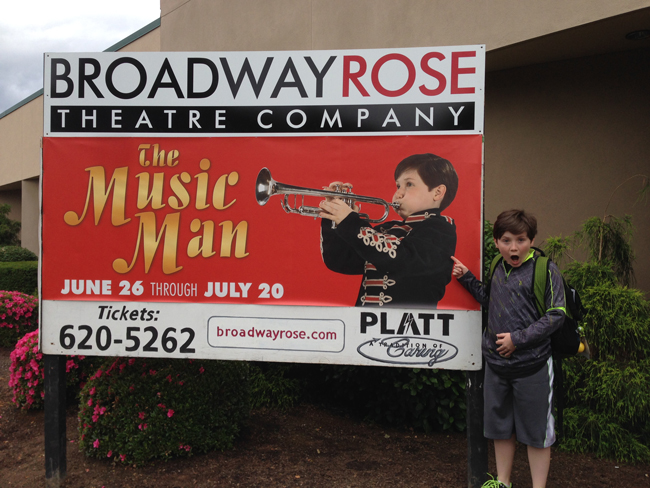 Meanwhile, Lindy and Michael are featured in "Shrek the Musical" courtesy of Journey Theater Arts Group. Lindy will be playing Tweedle Dee and Michael has two roles: Young Shrek and Grumpy Dwarf!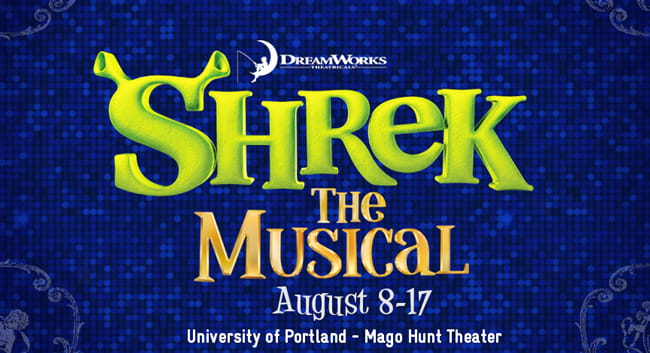 So, if you are looking for some wonderful, family-friendly entertainment in Portland, Oregon this summer, get your tickets soon because they are selling like Christine & Rob's hot-cakes! Visit Journey Theater's website for "Shrek" or Broadway Rose for "The Music Man."
Happy summer from our family to yours!