Submitted by: Christine Bartell
Bend, Oregon
Soooooo spooooooooky! A hallowed take on our classic oatmeal cookie recipe that's all treat, no tricks! Substitute chocolate chips for fall-colored M&Ms and they'll be a scary fun treat.
Ingredients & Directions
Preheat oven to 375˚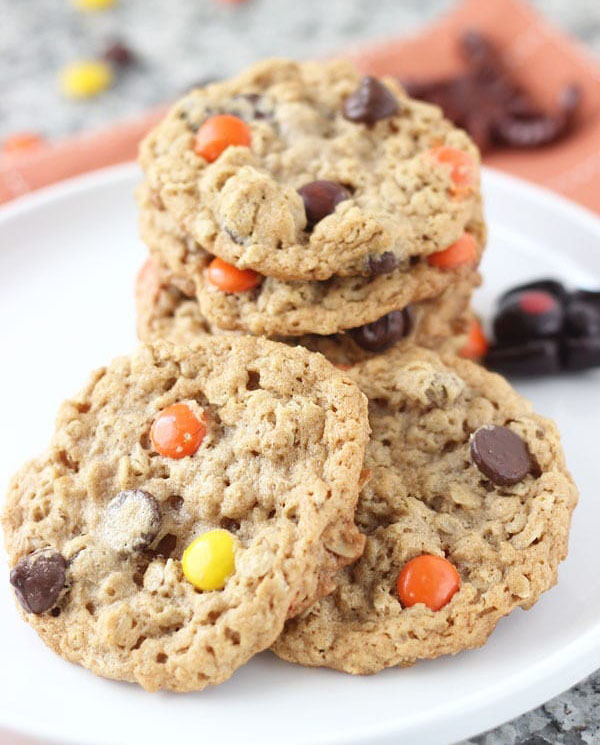 1 1/2 cups flour
1 tsp baking soda
1 tsp salt
1 cup butter or margarine
1 cup brown sugar
1/2 cup granulated sugar
1 tsp hot water
2 cups Halloween M&Ms
1 cup Christine & Rob's Oatmeal
2 eggs (unbeaten)
1tsp pure vanilla extract
Cream together margarin and both sugars. One at a time, mix in the eggs. Dissolve baking soda in the teaspoon of hot water. Add to mix. Add dry ingredients. Add M&Ms and oatmeal. Mix carefully so as not to break apart the M&Ms. Add vanilla. Stir.
Drop dough by spoonfuls on cookie sheet
Bake at 375 for 10 minutes. (Do not over bake.)