Submitted by: Chris Bartell
Portland, Oregon
A holiday take on Christine & Rob's just-add-water biscuit mix that's fun for the kids to make.
Ingredients & Directions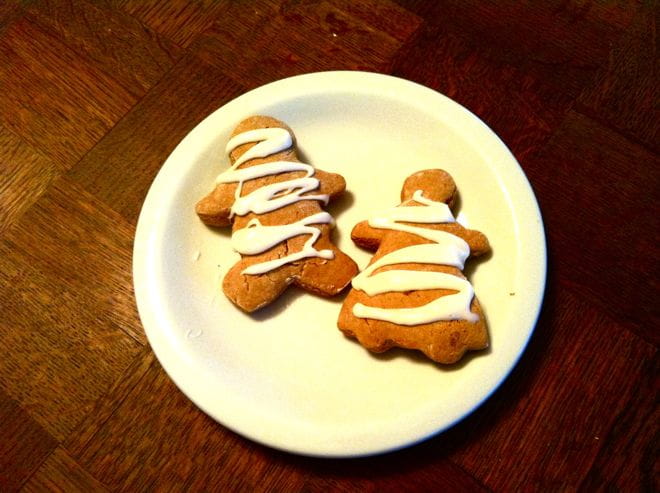 Ingredients:
3 c. Christine & Rob's Just add water biscuit mix
1 t. ground ginger
1/2 t. cinnamon
1/4 c. brown sugar
1/3 c. molasses
1/2 c.water
Preheat oven to 350°
Mix ingredients just enough to get it all in "ball." Pat or roll out to 1/2" on a well-floured cutting board. (Mix/roll as little as possible to keep the biscuits light.) Cut with your favorite cookie cutter. Repeat.
Bake for 12 minutes.
Cool and eat with a bit of cream cheese frosting, powdered sugar or just plain butter and honey. Mmmmm...enjoy!
Makes 16 Gingerbread Man-sized Biscuits